Beschrijving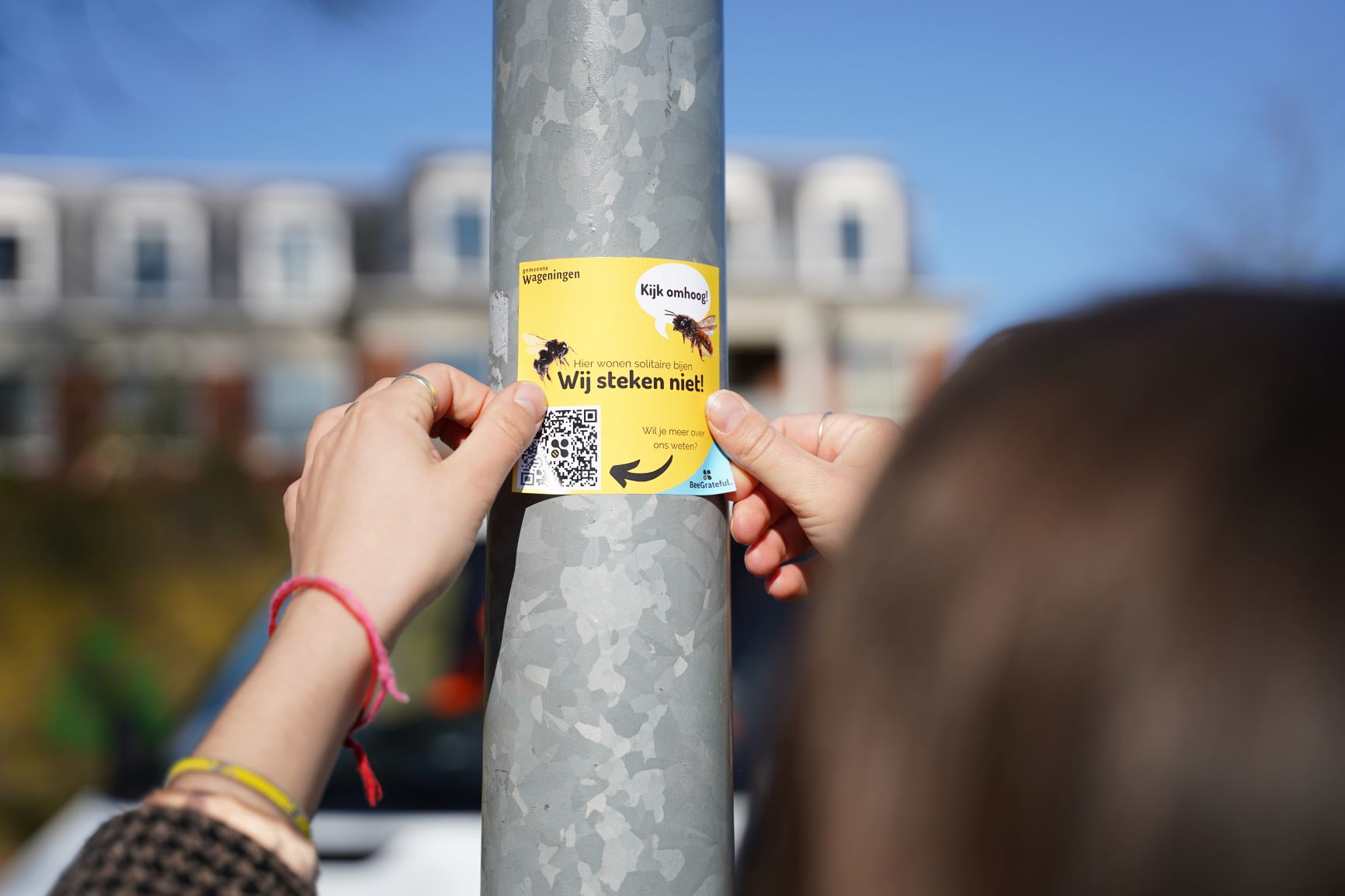 Beegrateful wants to tackle a serious societal problem; the decreasing pollinator populations due to urbanisation. This is problematic as 75% of the crops used for food production and the natural ecosystem biodiversity are pollinator-dependent. Pollinators, like bees and especially solitary bees, find it hard to survive in the ever-expanding food deserts which we call cities. Therefore, Beegrateful strives to create food and housing hotspots in the urban areas. We recently launched an innovative product, an insect hotel that can be hanged on lantern poles all around our cities. With this project we aim to create thousands of new places for solitary bees to nest, making our cities more biodiverse and bee-friendly.
Waar gaan we de donatie voor gebruiken?
Every donation will contribute to the building of an insect hotel that will be placed in urban areas around the Netherlands. With every 25 cents received we will be able to provide a nesting site for 5 newborn solitary bees! In addition we will be able to expand our products portfolio and make it possible for everyone to buy a locally produced bee hotel.